A highly competitive business environment requires employees to continuously grow both personally and professionally. By taking part in regular training programs, managers can continuously develop both hard and soft skills. This can lead to improved performance, increased productivity, and higher employee satisfaction not just by the manager but the team as a whole.
By taking part in corporate training on leadership skills, communication strategies, and problem-solving, these can all help managers become better leaders and communicators. Through developing these skills, managers can foster a culture of trust and collaboration that will ultimately benefit everyone in the organization.
---
What sort of training program to choose?
Nowadays, there is a huge range of training and courses for managers that finding the right one can be overwhelming. Therefore, it's important to bear in mind what skills you are looking to develop and what sort of manager you consider yourself to be.
Choosing the right training program that fits both you and your company's needs can be a daunting task. Therefore, it is important to identify the specific goals and objectives of the training, as well as determine who will benefit from it. Corporate training programs can be tailored to meet the specific needs of each company, including topics ranging from leadership development to conflict or stress management.
Getting lost while choosing training programs for managers? We've got your back! In this blog article, we collected the best insights and presented 5 different training programs for managers!
Leadership training
According to a Gallup study where respondents were quizzed on why they quit their job, half answered that this was because of bad management. With the issues of resignations and quiet quitting hot topics, there could never be a more important to develop leadership skills. A leader must inspire, mentor, and motivate their team to realize their full potential. While these skills are often gained through experience, training programs can help nurture these.
Don't forget that leadership training is not just for existing managers. All employees whatever position can benefit from leadership training and it can be useful exercise for identifying for future leaders. By investing in leadership training, all your employees can boost their self-confidence, improve decision making as well as productivity. Also, corporate training is an effective method of quickly gaining new abilities and knowledge in areas such as coaching, team performance, and motivation!
Start your free trial today
Get started in minutes. No credit card required.
Project Management training
Successful project execution is vital for accomplishing goals and driving overall business success. Why is project management essential for corporate training? Put simply the successful management of projects is crucial in all industries, regardless of size or nature. Developing skills related to project management is essential because it provides skills for managing the project from start to finish in a timely and friendly manner while maintaining the highest possible quality standards. Furthermore, project management training will equip your managers with skills in planning, scheduling, cost allocation, and risk management.
It's unrealistic to expect to manage a project without any setbacks. Therefore, fast problem-solving skills and the ability to think on your feet are essential attributes for all managers who engage in running projects. As a result, this manager training program is beneficial for personal and professional management development and for overall organizational success. Delivering successful projects will strengthen the company's reputation and help to achieve its long-term goals.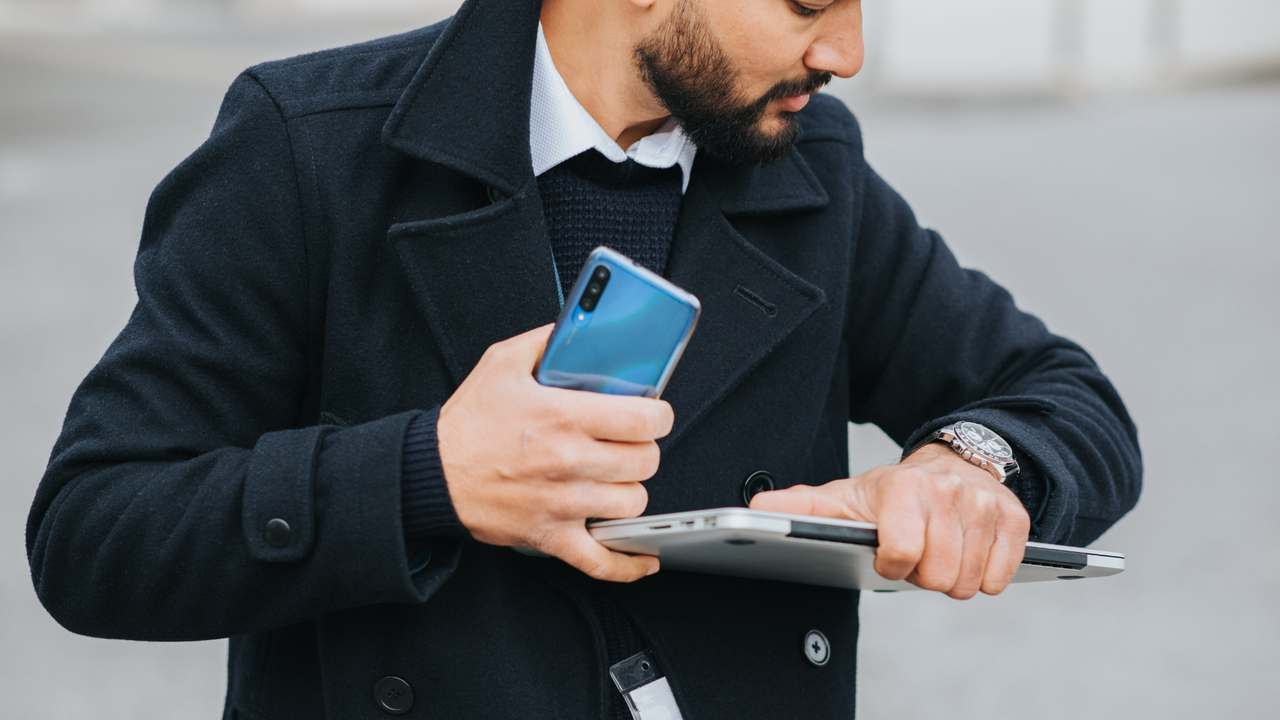 Time Management
A manager's life is often a busy one, and therefore effective time management is a must. Bad time management can negatively affect your work-life balance, which can result in poorer performance in fulfilling all your primary responsibilities whether that's meetings, coaching or your own tasks. Therefore, time management is a vital training program for companies looking to optimize their results. Through effective time management training, managers will be better equipped in prioritizing tasks, setting realistic goals, and allocating their team resources effectively.
Having the right tools and methods, your managers will be able to manage their workload while minimizing stress. While there will inevitably be times when a manager has to put in extra hours, effective time management will make your working hours more productive and efficient.
Conflict and stress management
According to the most recent research, 83% of American workers are under stress at work. It shows that businesses (in particular managers) need to do something to lower these numbers and keep the environment healthy. Employee stress can make the workplace toxic, lower job satisfaction and even cause people to quit quietly. Stressful situations, failing to align with the team or just feeling like an "outsider", can all negatively impact personal performance and motivation.
Conflict and stress management are important investments in management training programs. As previously stated, conflicts and stress are the root causes of people choosing to leave, so investing in this training program for managers can even save money in the longer by reducing the company's recruitment and training costs.
Conflict and stress management help management find and deal with sources of stress and build a healthier work environment. Additionally, this training will give managers the skills they need to encourage mutual respect, empathy, and teamwork among employees.
All together, this manager training program can be seen as an investment not just in the health and happiness of employees but also the success of the business.
Diversity training
These days, it's totally normal that many workplaces are built up of people from a range of backgrounds. A diverse workforce is important to nearly 80% of job seekers when evaluating job offers. Managers who know how to manage diverse environments can make their workplaces more pleasant and welcoming. It can also reduce harassment, bias, racial intolerance, and discrimination.
Making all employees feel welcome will undoubtedly align your team, helping boost their motivation and productivity. Creating an inclusive work environment allows the company to tap into the unique strengths and capabilities of each employee, resulting in a high level of social responsibility - critical in today's business. Finally, by investing in diversity training, businesses can attract new top talent from diverse backgrounds, which will add significant value to their organization.
Enhance your management skills with Plecto!
Plecto provides you with the perfect platform as a manager to coach your employees! By holding regular 1:1s with your employees, you can discuss with your employee and personalize each section with different questions, KPIs, targets, or anything else you prefer. This will assist in analyzing performance, becoming proactive, and effectively managing issues! Get started with a 14-day free trial today.