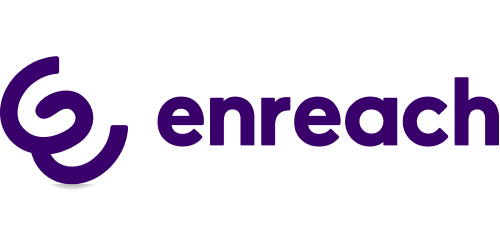 Custom Enreach dashboards
Build customized Enreach dashboards and visualize your conversation data in real time. Keep track of your agents' activities and celebrate their success on a leaderboard.

+

---
Sales
Marketing
Customer Service
Enreach provides smart and flexible solutions that meet all your sales, service and marketing objectives.
Create real-time Enreach dashboards with Plecto
Create fully customized Enreach dashboards with Plecto and add value to your KPIs through meaningful visualizations. Track calls, queues, duration, and outbound sales activities. Visualize your call stats on real-time dashboards and allow your team to see how they are doing - how many calls are in the queue, who is in a call, and much more.
Display your Enreach metrics on a variety of widgets, including graphs, speedometers, charts, tables, and more. You can also add conditional colors to help you easily identify the progress towards your goals.
With Plecto's unique gamification features, you can create leaderboards and contests that spark motivation among your team. Set up custom notifications that trigger every time an employee achieves a goal like reaching a new milestone or closing a sale. Our integration to Enreach allows you to create and configure dashboards focused on your calls, leads, and more!
With Plecto, you can easily display your call KPIs on dashboards on TV screens in the office, on your computer, or access them from your mobile device with our iOS and Android apps.
Take your dashboard to the next level, and combine your Enreach data with services like Salesforce, Freshdesk, and hundreds more, to pull the most important metrics in real time. With Plecto's integration to Enreach, the options are endless.
What types of data can you import from Enreach?
Calls
Keep track of your calling activities and optimize your team's performance in real time.
Technical details for Enreach Calls
Update frequency
Every 2m
Default member field
user
Default date field
startTime
Supports custom fields?
No
Supports automatic registration deletion?
No
Supports relations? (BETA)
No
Leads
Keep track of your leads across outbound campaigns and see how they are performing. Showcase each agent's closed leads and their hit rate.
Technical details for Enreach Leads
Update frequency
Every 2m
Default member field
firstProcessedByUser
Default date field
firstProcessedTime
Supports custom fields?
Yes
Supports automatic registration deletion?
No
Supports relations? (BETA)
No
Pre-built Enreach KPIs
Browse our extensive library of pre-built Enreach KPIs or customize and create your own.
Potential customers that have shown some interest in your company or product.
Potential future customers that have shown some interest in your company or product in the last period. Don't see the KPI you are looking for?
Build your own KPIs to use for custom widgets with our easy-to-use formula editor.
Stig Bruun, Data Analyst & Developer at Norlys shares how he created a performance culture driven by data-backed decisions in the multi-talented telco sales and support teams. Plecto real-time visualization, instant feedback, and rep recognition were at the core of the company's significant service quality improvements and attention to retention.
Read more
How it works
1. Connect your data sources
One-click real-time integration with our dashboards to the most popular CRM, support and other business systems.
See our integrations
2. Build dashboards
Use our prebuilt KPI dashboards or customize your own by using formulas to calculate more advanced metrics.
Learn more about our dashboards
3. Boost team performance
Share real-time insights with your team and boost performance by 20% with visualizing data on dashboards.
Read our customer stories
Boost performance with real-time insights
Plecto is a data visualization software that helps you motivate your employees to reach new limits and stay on top of your business.

Start 14-day free trial Book demo
Get started in minutes. No credit card required.