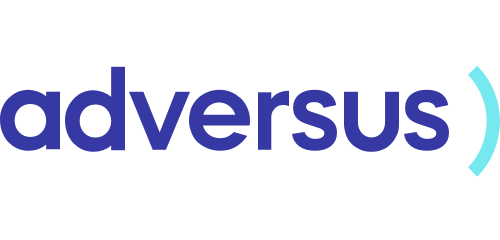 Custom Adversus dashboards
Create your very own dashboards with custom widgets, or choose from the list below, to visualize your call center data. Visualize your Adversus data in real-time, and follow your progress towards success.

+

---
Sales
Adversus helps call centers optimize workflows and gain full advantage of all outbound activities.
Create real-time Adversus dashboards with Plecto
With this integration, you can now import your relevant Adversus data automatically into a Plecto dashboard to visualize it in real-time.

Adversus is an intelligent outbound software designed to help call centers to improve their workflows and get the best insight into their outbound contacts. Importing data into Plecto, you can now track calls, queues, duration, and many other relevant KPIs for your business in real-time. Visualize your call stats on a Plecto dashboard and provide your team with the best tools to understand and follow their progress towards the different objectives.

By visualizing your Adversus data on a dashboard, you create a powerful overview for your call team to follow their progress and optimize their performance, on a daily basis! Moreover, the overview is shared across departments, so that all your teams can get the full picture of each other's success.

Create a fully customized Adversus dashboard for your needs with Plecto, and add value to your data with meaningful visualizations. Display your Adversus data on a wide variety of widgets, including graphs, speed-o-meters and tables. Use our conditional colors to easily identify progress towards your goal and show your employees in real-time how close their are to reaching another goal. Make use of Plecto's unique gamification features by creating leaderboards that spark motivation amongst your team. Set up custom notifications that trigger every time an employee achieves a goal like reaching a new milestone or closing a sale, and celebrate all together!

Take your dashboard to the next level, and combine your Adversus data with your most common systems across departments to pull the most important metrics in real-time for the whole team. With Plecto's integration to Adversus, the options are endless!

You can bring your data with you everywhere you go, just by accessing Plecto App through any of your devices: smartphone, laptop, tablet, and Apple Watch. Allow your remote teams to have the best overview also from home, or display the dashboards on the office TVs. Whenever you want, wherever you are!
What types of data can you import from Adversus?
Pre-built Adversus KPIs
Browse our extensive library of pre-built Adversus KPIs or customize and create your own.
Potential customers that have shown some interest in your company or product.
Overview of the number of pending meetings you have in a certain period of time.
Average time it takes customers to be assisted from the moment they reach out through a support channel.
Total number of meetings a team or employee has already had in the last period measured.
Potential future customers that have shown some interest in your company or product in the last period. Don't see the KPI you are looking for?
Build your own KPIs to use for custom widgets with our easy-to-use formula editor.
PL & Partners are on a rapid growth journey. Every year they expand their team with 25%, while their yearly revenue growth rate is between 50-100%. Since 2017, has PL & Partners used Plecto, and with the implementation, they experienced an increase in transparency, motivation, and performance.
Read more
How it works
1. Connect your data sources
One-click real-time integration with our dashboards to the most popular CRM, support and other business systems.
See our integrations
2. Build dashboards
Use our prebuilt KPI dashboards or customize your own by using formulas to calculate more advanced metrics.
Learn more about our dashboards
3. Boost team performance
Share real-time insights with your team and boost performance by 20% with visualizing data on dashboards.
Read our customer stories
Boost performance with real-time insights
Plecto is a data visualization software that helps you motivate your employees to reach new limits and stay on top of your business.

Start 14-day free trial Book demo
Get started in minutes. No credit card required.