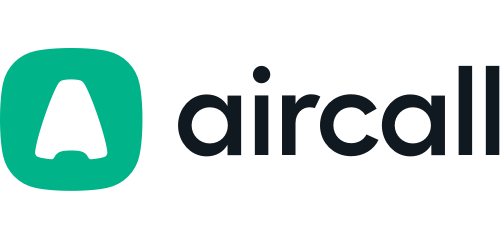 Take instant action on your Aircall data with Plecto
Harness the power of real-time performance dashboards by seamlessly integrating your Aircall data with Plecto. Enjoy a first-class streaming integration, gamification to supercharge motivation and so much more!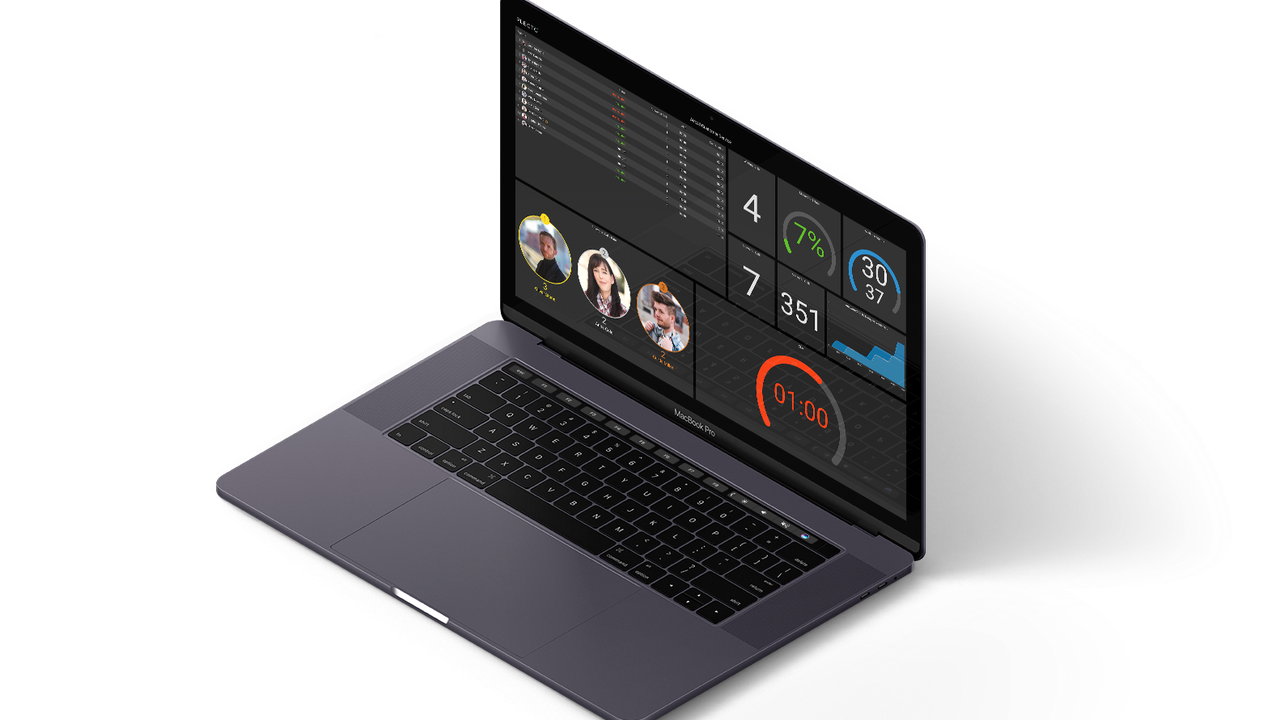 Create customizable Aircall dashboards that suit your company's needs. Visualize your business metrics and support your team's performance every single day.
Get Plecto for iOS and Android and follow your most important KPIs on the go. Choose which widgets to install on your home screen and navigate to a dashboard simply by clicking on one of the widgets. Now you will never miss out on anything!

+

---
Sales
Cloud-based phone system and call center software all-in-one with Cloud Telephony Integrations (CTI) with your favorite CRM & Helpdesk software. No hardware or desk phone needed; instant setup.
Plecto x Aircall
REAL-TIME AIRCALL DASHBOARDS
Take immediate action on your Aircall data by visualizing on Plecto's real-time dashboards. Showcase the key KPIs for your support and sales teams in real-time and boost accountability, engagement and performance.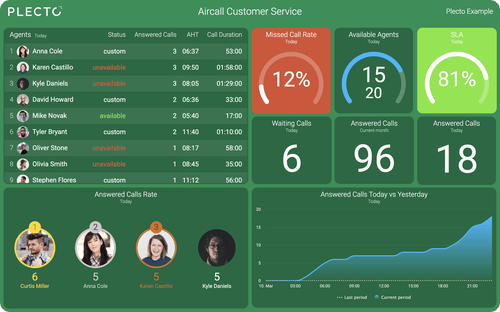 ---
ENJOY A STATE-OF-THE-ART STREAMING INTEGRATION
Ensure your support team never misses a beat with our streaming integration! Our integration supports real-time streaming for the following KPIs:
The number of calls waiting in the queue
The longest wait time
---
CENTRALIZE ALL YOUR KEY DATA IN ONE PLACE
Create one single source of truth by centralizing your Aircall data, CRM data and other systems all on one screen. Get a holistic view of your team's performance and promote data-driven conversations among agents and management.
---
BOOST PERFORMANCE WITH CONTESTS AND NOTIFICATIONS
Whether your team is sales or support, create a culture of healthy competition by introducing contests, notifications and achievements. It's a surefire way to maximize the motivation of agents and to make the workplace fun.
---
STAY UPDATED ANYTIME, ANYWHERE!
Use our mobile app for iOS and Android to make sure that you stay up to date when working on the go. Receive push notifications and add widgets to your home screen so you're always in the loop.
---
What types of data can you import from Aircall?
Realtime metrics - API based
Calls
Aircall will provide you with a phone system for modern business, which allows you to have a complete and simple overview of incoming, outgoing, and missed calls.
Technical details for Aircall Calls
Update frequency
Instant with web-hooks and every 1h
Default member field
user
Default date field
started_at
Supports custom fields?
No
Supports automatic registration deletion?
No
Supports relations? (BETA)
No
Agents
Calls are linked to users/employees, which have previously been in contact with the same phone number. This will help to know who the incoming call should/could be redirected to.
Technical details for Aircall Agents
Update frequency
Instant with web-hooks and every 1h
Default member field
name
Default date field
uploadDate
Supports custom fields?
No
Supports automatic registration deletion?
No
Supports relations? (BETA)
No
User events
This data type is based entirely on webhooks. You will get new registrations in your data source whenever the webhooks in Aircall update.
Pre-built Aircall KPIs
Browse our extensive library of pre-built Aircall KPIs or customize and create your own.
Average time it takes customers to be assisted from the moment they reach out through a support channel.
Percentage of calls that have been answered compared to the total amount of received calls over the last period. Don't see the KPI you are looking for?
Build your own KPIs to use for custom widgets with our easy-to-use formula editor.
Matt Vickers, Operations Manager at The Insurance Surgery shares how integrating the specialist insurance giant's Aircall call data and sales performance into Plecto helped to boost lead generation calls by 50% and skyrocket sales!
Read more
How it works
1. Connect your data sources
One-click real-time integration with our dashboards to the most popular CRM, support and other business systems.
See our integrations
2. Build dashboards
Use our prebuilt KPI dashboards or customize your own by using formulas to calculate more advanced metrics.
Learn more about our dashboards
3. Boost team performance
Share real-time insights with your team and boost performance by 20% with visualizing data on dashboards.
Read our customer stories
Boost performance with real-time insights
Plecto is a data visualization software that helps you motivate your employees to reach new limits and stay on top of your business.

Start 14-day free trial Book demo
Get started in minutes. No credit card required.