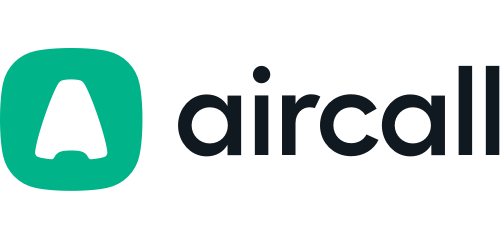 Custom Aircall dashboards
Design custom Aircall dashboards and track the number of ongoing, ended, missed calls, and more. Integrate between Plecto and the cloud call center software, Aircall, to showcase your KPIs on real-time dashboards.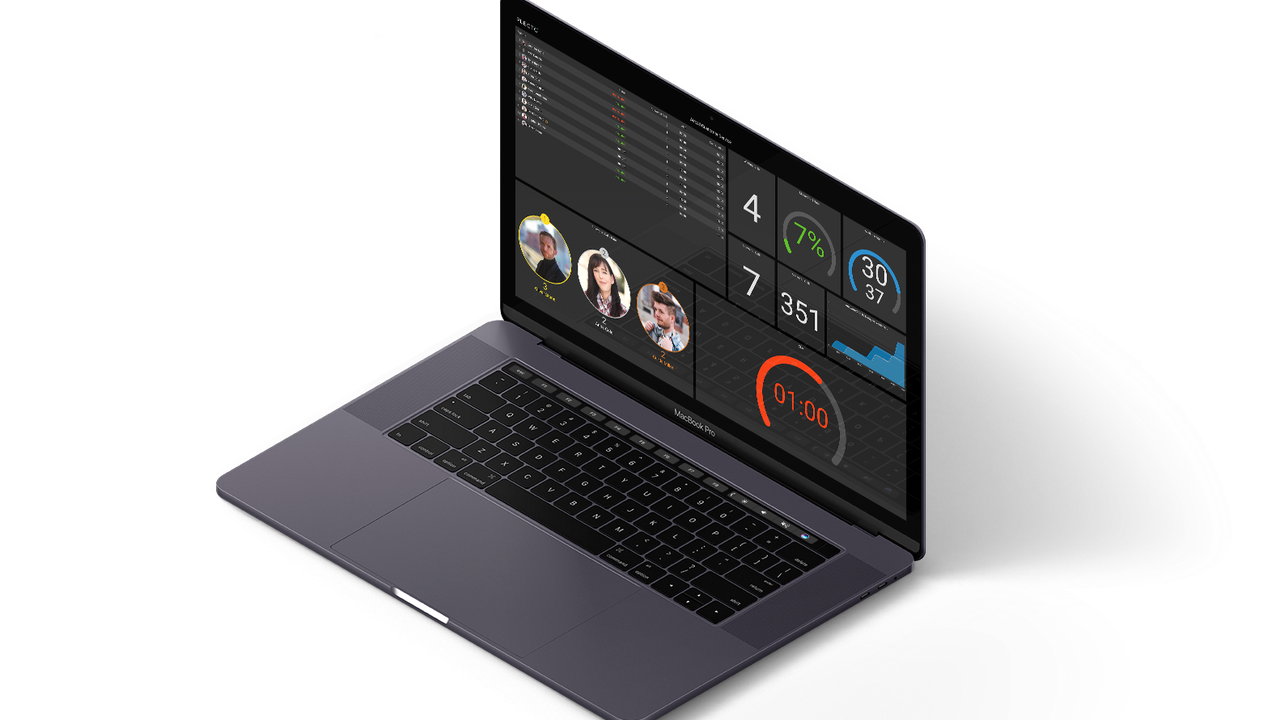 Create customizable Aircall dashboards that suit your company's needs. Visualize your business metrics and support your team's performance every single day.
Get Plecto for iOS and Android and follow your most important KPIs on the go. Choose which widgets to install on your home screen and navigate to a dashboard simply by clicking on one of the widgets. Now you will never miss out on anything!

+

---
Sales
Cloud-based phone system and call center software all-in-one with Cloud Telephony Integrations (CTI) with your favorite CRM & Helpdesk software. No hardware or desk phone needed; instant setup.
Create real-time Aircall dashboards with Plecto
Our integration to Aircall allows you to import your data directly into Plecto and visualize all your business metrics on real-time dashboards. Aircall is a cloud-based phone system and call center software that allows an instant setup to get your Sales teams up and running in no time. Track calls, queues, duration, and many other relevant KPIs for your business in real time. Visualize your call stats on Plecto dashboards and provide your team with the best tools to understand and follow their progress towards the different objectives. With Plecto's unique gamification features, you can create leaderboards and contests that spark motivation among your team. Set up custom notifications that trigger every time an employee achieves a goal like reaching a new milestone or closing a sale. Our integration to Aircall allows you to create and configure dashboards focused on your calls, agents, and more! By visualizing your Aircall data on Plecto dashboards, you create a powerful tool for your call team and give them the necessary information to perform better. Moreover, you can access Plecto from any device and keep an eye on your KPIs no matter where you are. With Plecto, you can easily display your call KPIs on dashboards on TV screens in the office, on your computer, or access them from your mobile device with our iOS and Android apps.
What types of data can you import from Aircall?
Pre-built Aircall KPIs
Browse our extensive library of pre-built Aircall KPIs or customize and create your own.
Average time it takes customers to be assisted from the moment they reach out through a support channel.
Percentage of calls that have been answered compared to the total amount of received calls over the last period. Don't see the KPI you are looking for?
Build your own KPIs to use for custom widgets with our easy-to-use formula editor.
Secomea grew their inside sales by 600% in a year with the help of Plecto real-time sales dashboards for accurate, automated & up-to-date sales activity visualization. Read how Secomea's Global Director of Inside Sales, Alexandra Francis did it. BONUS EXTRA: How Ally scaled 3 other successful SaaS companies
Read more
How it works
1. Connect your data sources
One-click real-time integration with our dashboards to the most popular CRM, support and other business systems.
See our integrations
2. Build dashboards
Use our prebuilt KPI dashboards or customize your own by using formulas to calculate more advanced metrics.
Learn more about our dashboards
3. Boost team performance
Share real-time insights with your team and boost performance by 20% with visualizing data on dashboards.
Read our customer stories
Boost performance with real-time insights
Plecto is a data visualization software that helps you motivate your employees to reach new limits and stay on top of your business.

Start 14-day free trial Book demo
Get started in minutes. No credit card required.