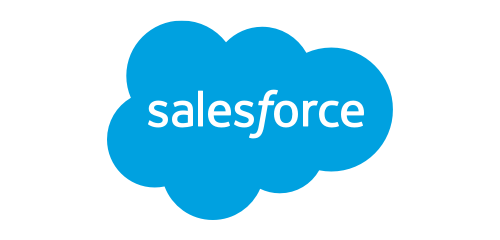 Custom Salesforce dashboards
Customize your Salesforce dashboards to visualize business metrics and sales KPIs in real-time. Import your data directly from Salesforce and develop your own sales dashboard.

+

---
Sales
Salesforce is a customer relationship management (CRM) solution that brings companies and customers together, which will help you get a clear overview of your clients and the stages that they are in.
Create real-time Salesforce dashboard with Plecto
Plecto's integration with Salesforce gives the user the power to visualize their Salesforce activity on real-time sales dashboards. The integration helps Salesforce users be more active and perform better on their most important metrics by showing the most critical numbers in a fun way, using gamification to create a state-of-the-art sales performance management platform.

Create a fully customized Salesforce dashboard for your needs with a Plecto Dashboard, and add value to your Salesforce data with meaningful visualizations. Display your Salesforce data on a wide variety of widgets, including graphs, speedometers, tables and use conditional colors to easily identify progress towards your goal.

Make use of Plecto's unique gamification features by creating leaderboards that spark motivation amongst your team. Set up custom notifications that trigger every time an employee achieves a goal like reaching a new milestone or closing a sale.

Take your dashboard to the next level, and combine your Salesforce data with services like Freshdesk, Relatel, and many more. With Plecto's integration to Salesforce, the options are endless. You are able to create, edit, iterate and display Salesforce dashboards focused on sales hit rate, quota attainments, and custom data. You can display your Salesforce dashboards on TV screens across your office, on your computer or access them from your device thanks to our iOS and Android app.
What types of data can you import from Salesforce?
Pre-built Salesforce KPIs
Browse our extensive library of pre-built Salesforce KPIs or customize and create your own.
From sales reps to support technicians, POS Nation monitors real-time dashboards throughout the workday. What started as a simple social experiment has now generated tangible productivity improvements for the company.
Read more
How it works
1. Connect your data sources
One-click real-time integration with our dashboards to the most popular CRM, support and other business systems.
See our integrations
2. Build dashboards
Use our prebuilt KPI dashboards or customize your own by using formulas to calculate more advanced metrics.
Learn more about our dashboards
3. Boost team performance
Share real-time insights with your team and boost performance by 20% with visualizing data on dashboards.
Read our customer stories
Boost performance with real-time insights
Plecto is a data visualization software that helps you motivate your employees to reach new limits and stay on top of your business.

Start 14-day free trial Book demo
Get started in minutes. No credit card required.