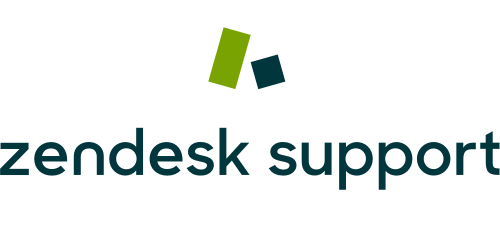 Custom Zendesk Support dashboards
Get a complete overview of your business performance with real-time dashboards. Import your data directly from Zendesk Support to Plecto and build customized dashboards that visualize your KPIs in real time.


+

---
Customer Service
Zendesk Support is a customer support system for tracking, prioritizing, and solving customer support tickets.
help.plecto.com/data-management/integration-guides/zendesk-support
Create real-time Zendesk support dashboards with Plecto
ZENDESK SUPPORT x PLECTO When using Zendesk Support as an Enterprise company, you have multiple agents, teams and offices which need to be managed. The infrastructure of Zendesk Support gives you a perfect environment to manage all the sales and service chat conversations. However when you want to visualize all the data which is created in Zendesk Support you need to use Plecto. Plecto can give you the real-time overview you need to motivate and keep your team informed at all times regarding KPIs, targets and progress. CAN I VISUALIZE CALLS? Yes! You are absolutely able to visualize calls from Zendesk. This data will update in-real time which gives your team the possibility to be as fast and effective as possible on the phone. Visualize KPIs like Average Talk Time, Average Wait Time, Average Wrap Up Time and many more. These KPIs can be visualized for the whole team or for each employee as well. CUSTOMIZED KPIS Plecto knows that all businesses are different, which is why we have made it possible for you to tailor your own KPIs! You decide if you want to cross your data from one system with another and create a perfect KPI just for you and the team! The possibility to use pre-defined KPIs is also possible. This will make the setup fast and easy!
What types of data can you import from Zendesk Support?
Pre-built Zendesk Support KPIs
Browse our extensive library of pre-built Zendesk Support KPIs or customize and create your own.
Amount of clients that have contacted your support channel and need to be answered. Don't see the KPI you are looking for?
Build your own KPIs to use for custom widgets with our easy-to-use formula editor.
Shaping New Tomorrow has used Plecto to create a full overview across departments and to improve motivation and boost sales. Watch the video and read the case study to learn how you can do the same.
Read more
How it works
1. Connect your data sources
One-click real-time integration with our dashboards to the most popular CRM, support and other business systems.
See our integrations
2. Build dashboards
Use our prebuilt KPI dashboards or customize your own by using formulas to calculate more advanced metrics.
Learn more about our dashboards
3. Boost team performance
Share real-time insights with your team and boost performance by 20% with visualizing data on dashboards.
Read our customer stories
Boost performance with real-time insights
Plecto is a data visualization software that helps you motivate your employees to reach new limits and stay on top of your business.

Start 14-day free trial Book demo
Get started in minutes. No credit card required.