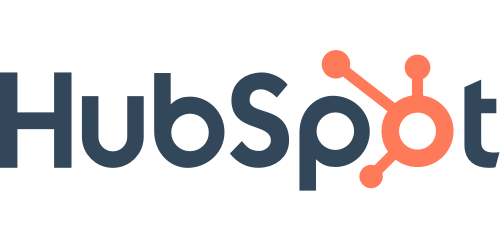 Custom HubSpot dashboards
Build customized HubSpot dashboards that visualize your business metrics and KPIs in real-time. Import your data directly from HubSpot and create your own dashboards.
Visualize your teams data on a Plecto dashboard. The data will update in real-time and keep them informed of all the important metrics! You will no longer need to spent time informing team members of their performance, Plecto will do this for you.
Implement motivating notifications which will trigger whenever you have a team member creating a new sale or getting a good rating. See how the good vibes will spread in the whole office and notice how team members will be recognized by managers and colleagues!
Create a contest to give your teams the last push towards the end of the month! You can have them compete team vs. team or player vs. player. Create individual targets, set a prize on the line and let the fun begin! If you have teams across the globe the contests will be perfect for motivation and bringing colleagues together!

+

---
Marketing
HubSpot is an all-around software tool, that offers a full stack of software for marketing, sales, and customer service, with a completely free CRM at its core.
help.plecto.com/hubspot
www.plecto.com/blog/integrations/hubspot
Create real-time HubSpot dashboard with Plecto
HUBSPOT x PLECTO
Whether you use HubSpot's Marketing-, Sales-, or Customer Service Hub you will be able to visualize your data directly in Plecto.
Combine data from the different hubs and create your own custom build KPIs and goals to visualise on real-time dashboards.

CONTESTS & NOTIFICATIONS
We recommend you to use our notifications and contests to motivate your sales and support teams. Create customised notifications and recognize employees when they e.g. close a sale, get a good service rating!

DASHBOARDS
Turn your HubSpot data into easily digestible information and your teams will start data driven conversations among each other.
The dashboards will drive your teams with real-time insights and have them stay on top of their game at all times.

14-DAY FREE TRIAL
Sign up for the trial and see how easy you can start visualizing your HubSpot data!
What types of data can you import from HubSpot?
Pre-built HubSpot KPIs
Browse our extensive library of pre-built HubSpot KPIs or customize and create your own.
Relatel have created a sales dashboard in Plecto that allows them to track sales KPIs in real-time and increases knowledge sharing across the sales team.
Read more
How it works
1. Connect your data sources
One-click real-time integration with our dashboards to the most popular CRM, support and other business systems.
See our integrations
2. Build dashboards
Use our prebuilt KPI dashboards or customize your own by using formulas to calculate more advanced metrics.
Learn more about our dashboards
3. Boost team performance
Share real-time insights with your team and boost performance by 20% with visualizing data on dashboards.
Read our customer stories
Boost performance with real-time insights
Plecto is a data visualization software that helps you motivate your employees to reach new limits and stay on top of your business.

Start 14-day free trial Book demo
Get started in minutes. No credit card required.