Improve performance across systems and departments
With more than 40 pre-built integrations and our public API, Plecto allows you to gain a complete overview of your performance data across multiple systems and departments. Click the links below to see how others use Plecto.
Real-time performance insights
Stay on top of your performance by visualizing your most important KPIs on real-time dashboards from Plecto.
Instant employee recognition
Engage and motivate your employees by acknowledging individual and team successes as they happen. No more waiting for weekly or monthly reviews.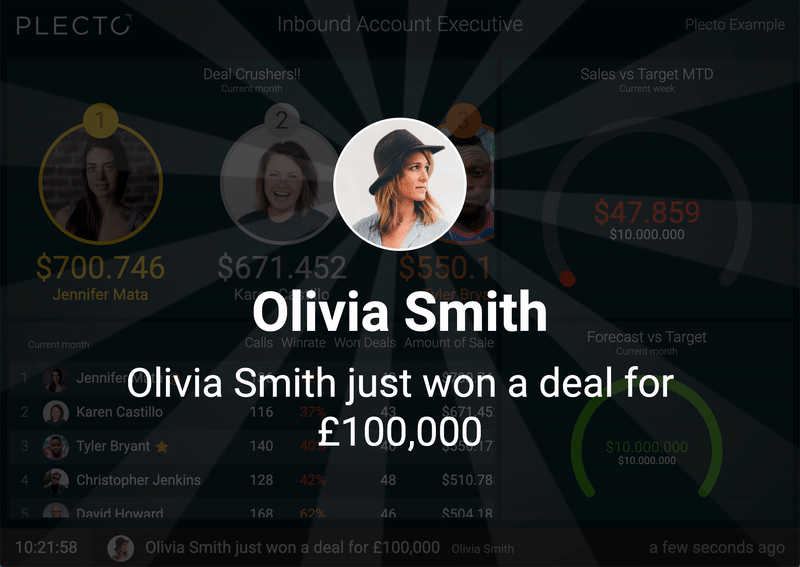 Automated reports within minutes
Create reports with automatically updated numbers and export them to Excel and PowerPoint in just a few clicks. No more copy-pasting.
Full customization capabilities
Customize your setup with advanced formulas and branded themes for dashboards that match your company's needs. Or simply use our pre-built widgets for an easy setup.
Unlimited data sources and dashboards
We're not a big fan of strict limitations, so why would we limit you? With Plecto you get unlimited dashboards and data sources for a fixed monthly price.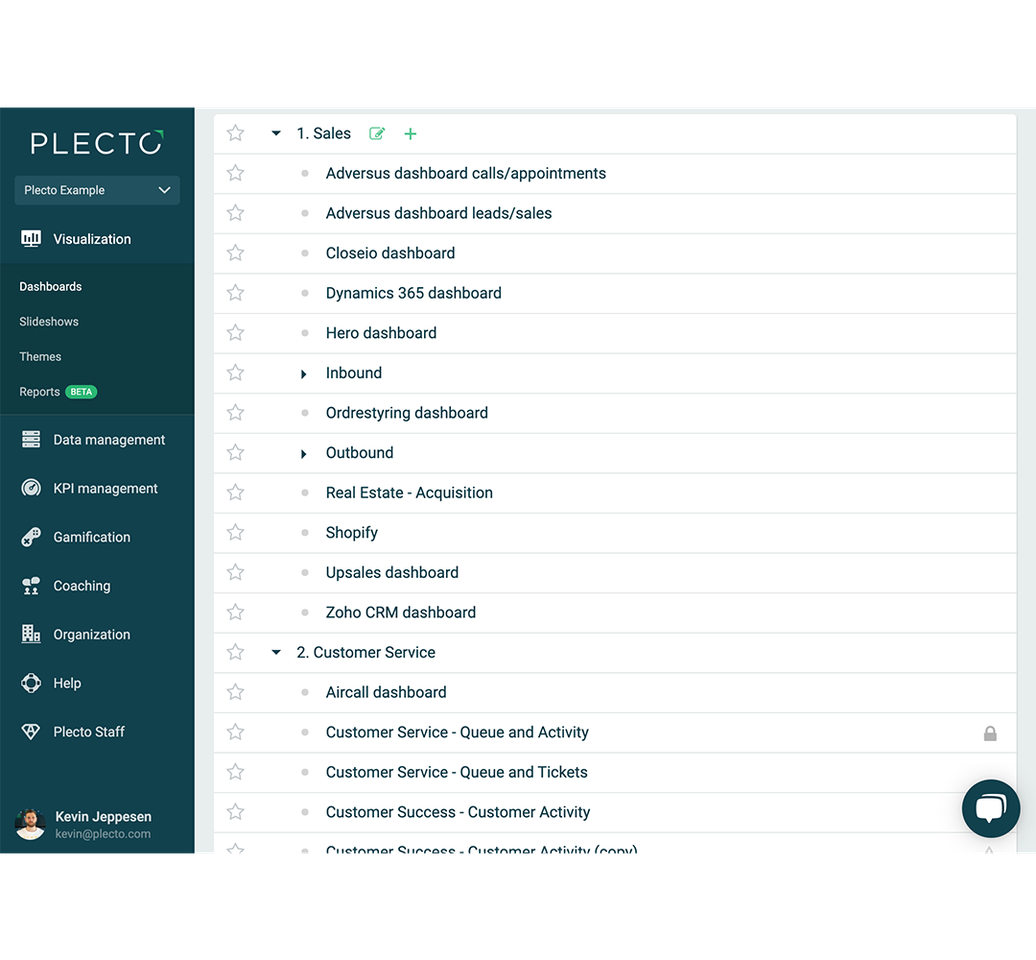 Start your free trial today
Get started in minutes. No credit card required.