Average of Received Rating Score
Average rating score clients are giving to your company in the last period.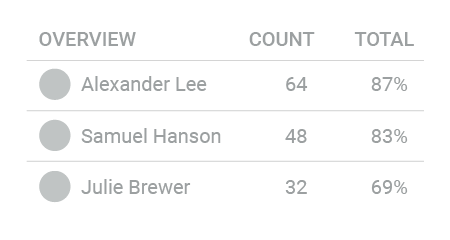 What is Average of Received Rating Score?
For any company, it's always important to get reviews and rating scores from their clients, because they have proved to be of great relevance for potential future customers - and especially for e-commerce. Therefore, it's important to keep an eye on what your customers are saying at the moment so that you can optimize your product according to the market's needs.

However, your team also needs to make sure that these reviews are positive and improving, which will show that your company actually listens to clients and looks forward to improving. To help your team in this regard, you can display this KPI so that it shows the average rating you have at the moment.

Depending on your type of business, you may want to measure not only the overall score but also what clients have to say about each of your Support agents. This will enable you to improve the team's performance and help those employees that might need more training or advice on how to get better scores.
Pre-built widgets to display Average of Received Rating Score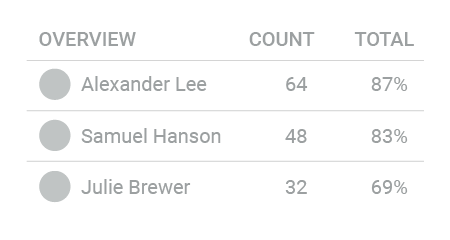 Average of Received Rating Score per Employee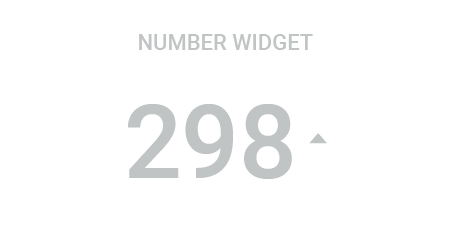 Average of Received Rating Score
How to calculate Average of Received Rating Score?
(
    Avg(Received Rating,Score)
)
How it works
1. Connect your data sources
One-click real-time integration with our dashboards to the most popular CRM, support and other business systems.
See our integrations
2. Build dashboards
Use our prebuilt KPI dashboards or customize your own by using formulas to calculate more advanced metrics.
Learn more about our dashboards
3. Boost team performance
Share real-time insights with your team and boost performance by 20% with visualizing data on dashboards.
Read our customer stories
Boost performance with real-time insights
Plecto is a data visualization software that helps you motivate your employees to reach new limits and stay on top of your business.

Start 14-day free trial Book demo
Get started in minutes. No credit card required.