Create an engaging contest in no time
Create and run fun contests in just a few clicks!
You choose the KPIs to track within the ones you're already displaying on your dashboard. The results will be automatically shown until the goal is reached, so all your employees can follow each other's performance in real-time.
Personalize your contests with our broad variety of themes
We have designed a broad variety of themes that you can easily use to personalise your contests and involve your employees in the friendly competition.
Select the theme that best fits your goals and team, and start boosting your employees' performance in the most engaging way! Which one are you going to choose first?
"I would highly recommend Plecto for anyone looking to create a friendly competitive environment in their workplace, by allowing your employee's to set goals and smash their previous performance records!"
Friendly competition among teams and locations
Contests are a great way of grabbing attention and focusing your team's performance towards a common target!
You choose whether to set team or individual competition, depending on the goal you want to achieve! Bring your teams from your different offices together by organising a fun contests with them. Involve your employees in your performance in the most motivating way!
Be as creative as you want, customisation is endless!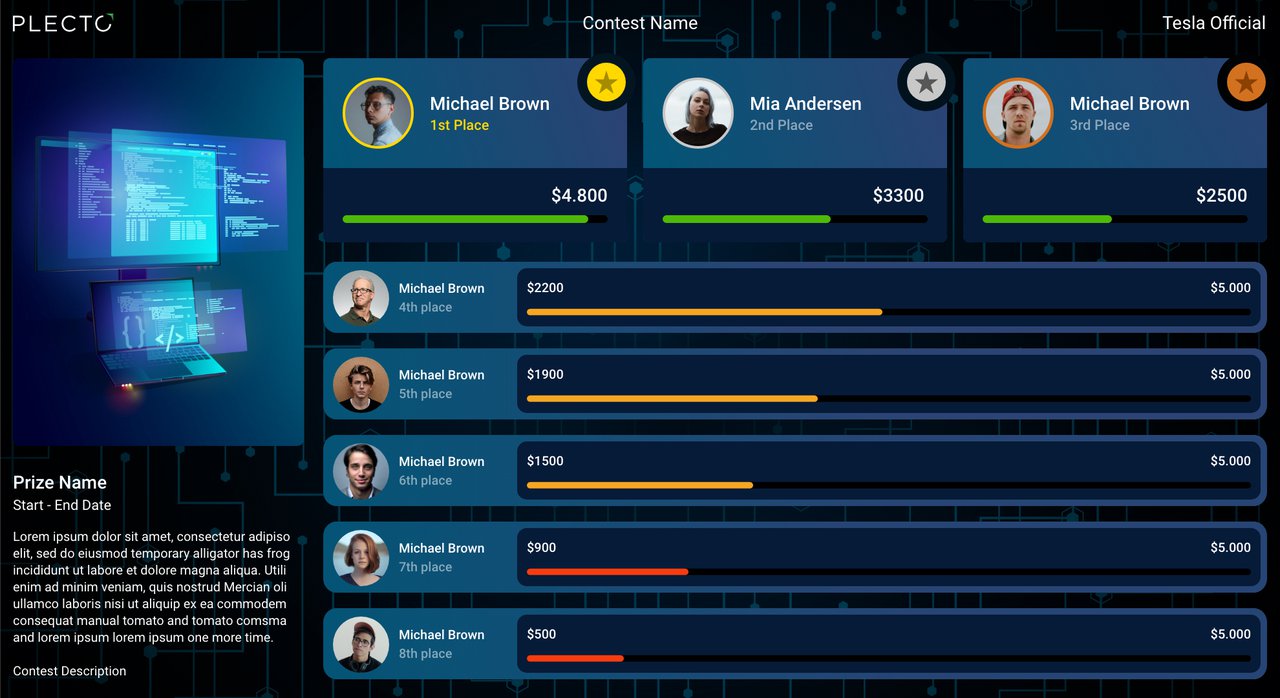 Display the progress in real-time
Show the real-time performance of the participants on the dashboards by including the contest in a slideshow to display on a TV screen!
As soon as there is a winner, the results will be shown on the dashboard to keep your entire team engaged. This is a great way to involve your employees in the business' performance, and to celebrate together every small or big achievement with our gamification options!
Explore more features
Real-time Dashboards
Visualize KPIs on TVs around the office.
Instant Notifications
Recognize and celebrate success as it happens.
Real-time Reports
Save time with real-time reports in Plecto.
Performance Agreements
Set targets for each employee and follow progress in real-time.
Achievements
Challenge top performers with records and special awards.
Start your free trial today
Get started in minutes. No credit card required.