If you're brand new to tracking retail KPIs, you might want to check out our article for ten retail-specific KPIs that can get you off to a good start. If you're already tracking KPIs and are looking into how to improve KPI performance in retail, read on for four actionable and easy-to-implement tips for how to drive KPIs in retail.
4 Tips for How to Drive KPIs in Retail
Choosing and tracking the right KPIs is crucial to running a successful business. Retailers who get it right are empowered to make data-driven decisions that can help them nip business-sabotaging issues in the bud while cultivating steady growth.
Choosing which KPIs to track is the easy part. Figuring out the practicalities of how to drive KPIs in retail is a little more complicated. Fortunately, these four tips can help set you on the right path.
1. Share information
Whether you're a small business owner with a handful of employees or manage a big retail outlet, coming up with ideas for how to improve KPI performance in retail should always include an information-sharing strategy. While this applies to the KPIs themselves, which can be shared via dashboards and reports, it also applies to how you share consumer-relevant information with your staff. Employees on the retail floor are the face of your business, and how well they understand your store's policies and products is crucial to their ability to communicate with customers. This can make or break your business by influencing word of mouth as well as directly affecting sales, product returns, and repeat business.
2. Understand (and act on) the factors influencing KPI performance
KPIs can be instrumental in helping retailers track how a business is performing against its goals. But KPIs only tell part of the story. To derive the maximum value from your KPIs, it's essential to understand why the business is performing as it is and how to use that information to your full advantage. Don't just settle for the "what." Look for the "why"—and then look into how you can leverage that information to drive your KPIs in the right direction. Is a product category or department underperforming? Compare it to others that consistently hit their targets, and then try to identify whether it's a merchandising issue, a quality issue, or just the wrong fit for your customer base. Conversely, if certain products or departments consistently exceed their targets, you might want to look into why to help you replicate their success.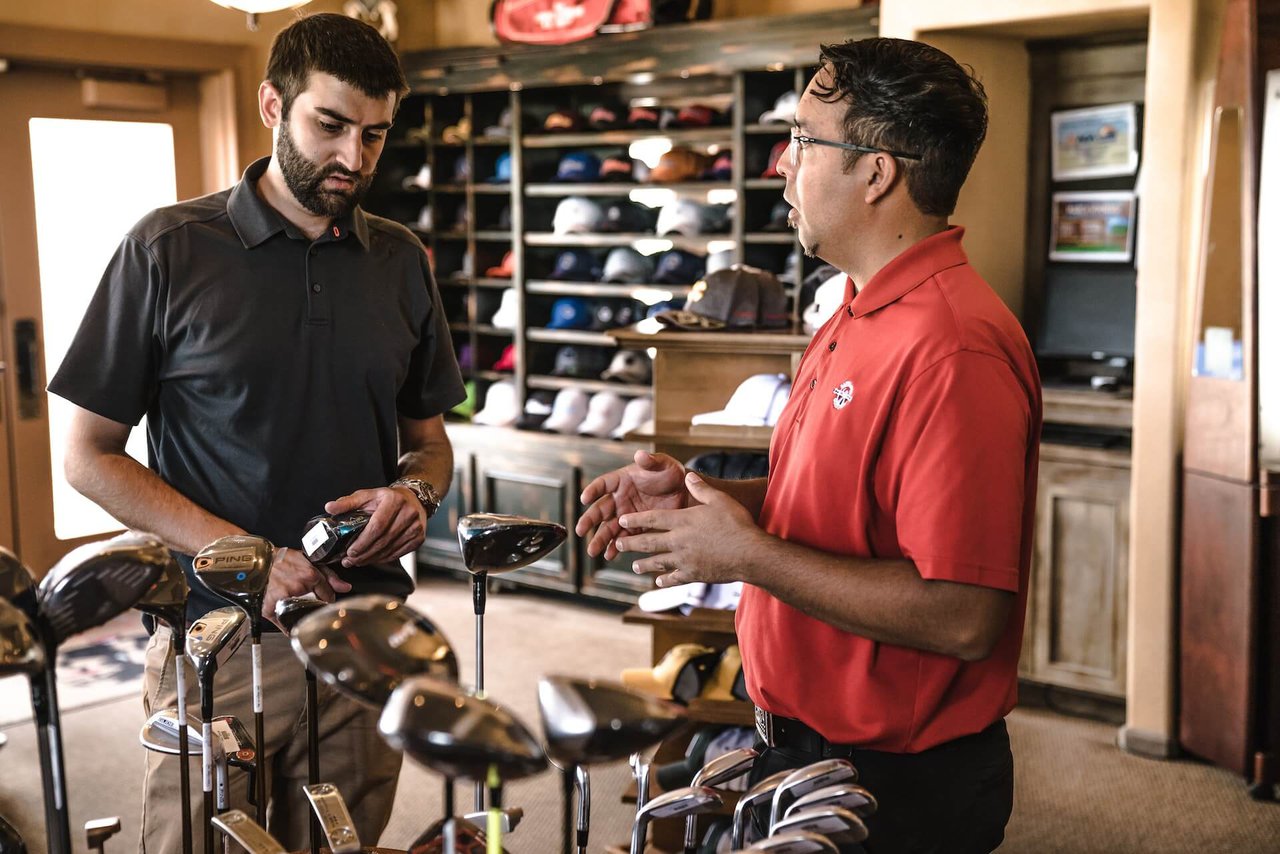 3. Come up with a strategy and then implement it
Once you understand the "why" of your KPI performance, come up with a strategy for how you're going to act on the factors influencing it. For example, a high return rate could mean that your employees are selling a "bad-fit" product—or that you should look into other suppliers who can deliver better quality. Underperforming products might benefit from eye-level placement or perhaps they should be discontinued. Look for common threads in well-performing products and see if you can decode the secrets to their success.
4. Wash. Rinse. Repeat
Trends come and go, and customers can be fickle so this isn't a "set it and forget it" project. To truly capitalize on your efforts around how to improve KPIs in retail, it's imperative to integrate these steps into your operations. Keep sharing information, keep looking for the "why" of what the data is telling you, look into how you can positively affect your KPIs, do it—and then do it again!
Start your free trial today
Get started in minutes. No credit card required.
How to drive KPIs in retail? Consider dashboards and automated reporting
Plecto can help you adopt this four-step system for how to improve KPI performance with automatic real-time reports and custom KPI support to help you stay on top of what's happening in your store.
Become more data-driven today. Sign up for a free 14-day trial of Plecto!