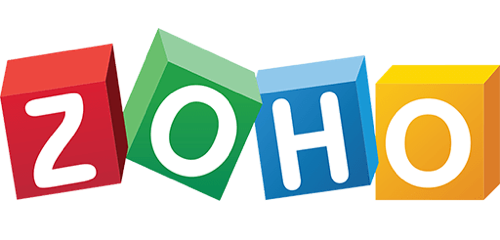 Custom Zoho CRM dashboards
The Zoho CRM integration is an on-demand, SaaS-based customer relationship management (CRM) software solution designed to manage sales, marketing, contacts, customer support, and other business functions.


+

---
Sales
Marketing
Customer Service
Zoho CRM empowers a global network of over 150,000 businesses in 180 countries to convert more leads, engage with customers, and grow their revenue.
help.plecto.com/data-management/integration-guides/zohocrm
Create real-time Zoho CRM dashboard with Plecto
ZOHO CRM x PLECTO Whether you use Zoho's CRM's solution for Customer Experience, Enterprise, Insurance or one of the many more CRM solutions Zoho provides, you are able to import this data directly into Plecto and visualize it just as you want. Get your visual Zoho CRM overview on a dashboard with real-time updates. GAMIFICATION Plecto's gamification features can help motivate the team to outperform the previous day or to simply stay within the correct lane hitting the goals at all times. Make it fun for the team to go to work everyday with achievements, contests and popping notifications. CUSTOMIZABLE KPIS When you import the data into Plecto, note that you will be presented to some pre-built KPIs. However these are NOT the only KPIs you are able to use and visualize in Plecto, you are able to build and tailor your own KPIs exactly as you want them. Plecto imports the raw data and you will be able to combine the fields as wished. This also means that you are able to mix data from different platforms into one single KPI! 14-DAY FREE TRIAL Sign up for the trial and see how easy you can start visualizing your Zoho CRM data! Plecto also offers a personal demo so you can see how Plecto can help you and your team!
What types of data can you import from Zoho CRM?
Pre-built Zoho CRM KPIs
Browse our extensive library of pre-built Zoho CRM KPIs or customize and create your own.
How it works
1. Connect your data sources
One-click real-time integration with our dashboards to the most popular CRM, support and other business systems.
See our integrations
2. Build dashboards
Use our prebuilt KPI dashboards or customize your own by using formulas to calculate more advanced metrics.
Learn more about our dashboards
3. Boost team performance
Share real-time insights with your team and boost performance by 20% with visualizing data on dashboards.
Read our customer stories
Boost performance with real-time insights
Plecto is a data visualization software that helps you motivate your employees to reach new limits and stay on top of your business.

Start 14-day free trial Book demo
Get started in minutes. No credit card required.