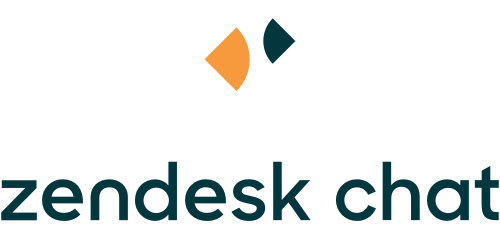 Custom Zendesk Chat dashboards
Build customized Zendesk Chat dashboards that visualize your business metrics and KPIs in real-time. Import your data directly from Zendesk Chat and create your own dashboards.


+

---
Customer Service
Zendesk Chat is a live chat software that connects your customer service agents with your customers proactively and in real-time.
Create real-time Zendesk Chat dashboards with Plecto
Visualize your Zendesk data in real time with Plecto. See all your available agents, chat volumes and queues, and consistently give customers great service. Monitor real-time performance to recognize each team member's efforts by celebrating their individual achievements.
Plecto is a powerful tool that gives you all the necessary instruments to perform better. With a Zendesk Chat dashboard, you can keep track of specific support metrics like CSAT, first response time, and resolution time, so they can decide what to focus on, and stay on top of your Net Promoter Score and survey responses.
Add value to your data with meaningful visualizations. Display your metrics on a variety of widgets, including graphs, speedometers, tables, and more. Add conditional colors to easily identify progress towards your goal.
Make use of Plecto's unique gamification features and create leaderboards that spark motivation among your teams. Set up custom notifications that trigger every time an employee achieves a goal like reaching a new milestone or closing a sale.
Take your Zendesk Chat dashboard to the next level, and combine your data with services like Salesforce, Fenerum, and hundreds more, to pull the most important metrics in real time. With Plecto's integration to Zendesk Chat, the options are endless.
Display your Zendesk Chat dashboards on TV screens at the office or at home, on your computer or access them from your device with our free iOS and Android mobile apps.
What types of data can you import from Zendesk Chat?
Metrics
Technical details for Zendesk Chat Metrics
Update frequency
Streaming (~30s)
Default member field
agent_full_name
Default date field
timestamp
Supports custom fields?
No
Supports automatic registration deletion?
No
Supports relations? (BETA)
No
Chats
Zendesk Chat will provide you with a real-time overview of your chats and how your agents are performing.
Technical details for Zendesk Chat Chats
Update frequency
Every 5m
Default member field
agent_full_name
Default date field
timestamp
Supports custom fields?
No
Supports automatic registration deletion?
No
Supports relations? (BETA)
No
Stig Bruun, Data Analyst & Developer at Norlys shares how he created a performance culture driven by data-backed decisions in the multi-talented telco sales and support teams. Plecto real-time visualization, instant feedback, and rep recognition were at the core of the company's significant service quality improvements and attention to retention.
Read more
How it works
1. Connect your data sources
One-click real-time integration with our dashboards to the most popular CRM, support and other business systems.
See our integrations
2. Build dashboards
Use our prebuilt KPI dashboards or customize your own by using formulas to calculate more advanced metrics.
Learn more about our dashboards
3. Boost team performance
Share real-time insights with your team and boost performance by 20% with visualizing data on dashboards.
Read our customer stories
Boost performance with real-time insights
Plecto is a data visualization software that helps you motivate your employees to reach new limits and stay on top of your business.

Start 14-day free trial Book demo
Get started in minutes. No credit card required.