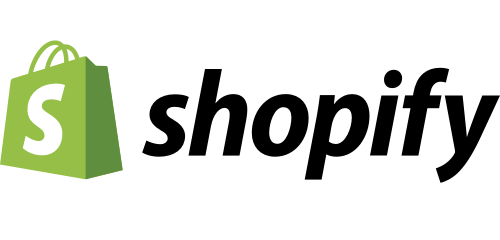 Custom Shopify dashboards
Create custom made real-time Shopify dashboards to manage your online store. Keep track of your products, shop, and customers in one simple real-time dashboard.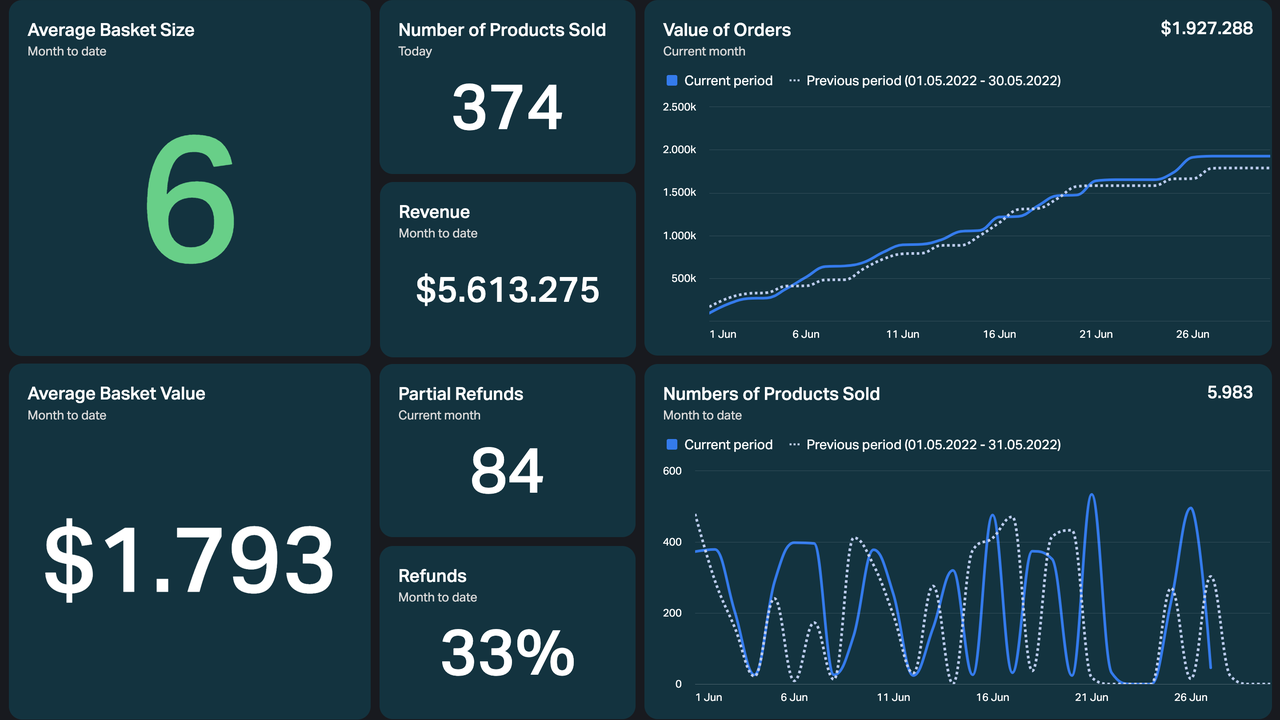 +

---
E-Commerce
Shopify is a huge all-in-one commerce platform that powers over 1.000.000 businesses worldwide. Its a subscription bases software service that can help you create a website and use their shopping cart solution to sell, ship, and manage your products.
Create real-time Shopify dashboard with Plecto
Build insightful dashboards that provide a clear overview of your entire business by combining your Shopify data with other businesses' systems like Google, Facebook Ads, Intercom, Aircall, and many more.

With Plecto's integration to Shopify, your team can focus on improving the performance of your customer journey and profile activity in real-time. Plecto's Live TV app allows you to show your key metrics and KPI from Shopify to the entire office, so your team can understand and improve over time.

Our Shopify integration makes it easy for you to transfer data, create, edit, iterate, and display dashboards from Shopify. With just three clicks, you can show your office key e-commerce metrics that are easy to understand, and they can act fast on.
What types of data can you import from Shopify?
Pre-built Shopify KPIs
Browse our extensive library of pre-built Shopify KPIs or customize and create your own.
Total amount of opportunities that have turned into clients in the last period.
Average amount of products that your customers are buying from your website in each purchase.
Total revenue generated by a specific channel compared to the total spend on ads in that channel. Don't see the KPI you are looking for?
Build your own KPIs to use for custom widgets with our easy-to-use formula editor.
Shaping New Tomorrow has used Plecto to create a full overview across departments and to improve motivation and boost sales. Watch the video and read the case study to learn how you can do the same.
Read more
How it works
1. Connect your data sources
One-click real-time integration with our dashboards to the most popular CRM, support and other business systems.
See our integrations
2. Build dashboards
Use our prebuilt KPI dashboards or customize your own by using formulas to calculate more advanced metrics.
Learn more about our dashboards
3. Boost team performance
Share real-time insights with your team and boost performance by 20% with visualizing data on dashboards.
Read our customer stories
Boost performance with real-time insights
Plecto is a data visualization software that helps you motivate your employees to reach new limits and stay on top of your business.

Start 14-day free trial Book demo
Get started in minutes. No credit card required.