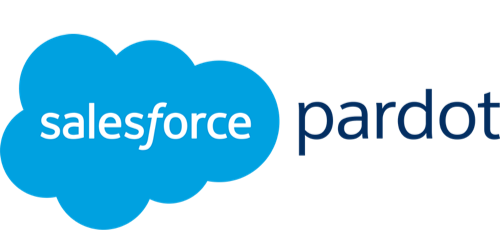 Custom Pardot dashboards
Track your key B2B marketing and CRM metrics from Salesforce Pardot in real-time with a custom made dashboard from Plecto. Get your team motivated by showing them data that matters to them.


+

---
Marketing
Pardot is a SaaS marketing automation solution by SalesForce that offers targeted email campaigns, and lead management for B2B sales and marketing organizations.
Create real-time Salesforce Pardot dashboard with Plecto
Build a fully customizable dashboard with Pardot data to give your marketing department the best overview of their performance. With Plecto's integration to Pardot, you can choose the data that you want to display on the dashboard and monitor it in real-time to be updated on your team's progress. Moreover, Plecto allows you to gather all your data in just one place, so you can combine your insights from Pardot with the rest of your Salesforce data.

A Pardot dashboard gives you the best overview of your data and performance because you choose the KPIs that you want to focus on. Monitor marketing metrics like ROST, Cost-Per-Click, or Leads Generated to make sure your marketing strategy is working as expected. You can also set alerts for when a budget is about to pass a certain threshold so that you can act fast on it and get the best out of your investment.

You can personalize the dashboard, the theme, and the widgets to align it with your corporate culture, and use our unique gamification options to increase your employees' motivation at work. Display your advertisement data on a wide variety of widgets, including graphs, speed-o-meters, or tables, and use conditional colors to easily identify progress towards your goal. Create leaderboards for your team, or set customizable notifications to trigger whenever an employee reaches a new goal or milestone.

With Plecto's integration to Pardot, the options are endless. You are able to create, edit, iterate, and display data focused on marketing and customers. You can display your Pardot dashboards on TV screens across your office, or access it from your laptop, tablet, smartphone or Apple Watch.
What types of data can you import from Pardot?
How it works
1. Connect your data sources
One-click real-time integration with our dashboards to the most popular CRM, support and other business systems.
See our integrations
2. Build dashboards
Use our prebuilt KPI dashboards or customize your own by using formulas to calculate more advanced metrics.
Learn more about our dashboards
3. Boost team performance
Share real-time insights with your team and boost performance by 20% with visualizing data on dashboards.
Read our customer stories
Boost performance with real-time insights
Plecto is a data visualization software that helps you motivate your employees to reach new limits and stay on top of your business.

Start 14-day free trial Book demo
Get started in minutes. No credit card required.