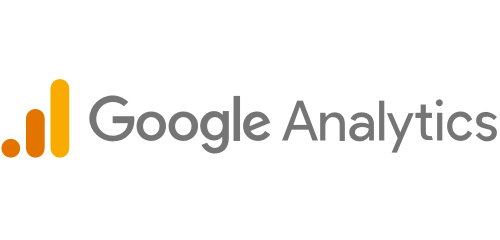 Custom Google Analytics dashboards
Create customized Google Analytics dashboards with Plecto to see how your website, app, and ads are performing. Combine all your data from other marketing systems to get a frictionless overview of all marketing efforts.


+

---
Marketing
Google Analytics is all about data. It is a free web analytics tool offered by Google to help you analyze your website traffic. It can help you track your digital marketing effectiveness and see which pages are most popular according to your audience.
Create real-time Google Analytics dashboard with Plecto
Google Analytics is for most people a tool they know about, but rarely use, since it can be too complicated. With Google Analytics in Plecto, it is possible to show your whole team the most important metrics, so they can react faster and prioritize work to boost the website performance.
Keep track of your Google Analytics account with a real-time Plecto Dashboard. Get your marketing team focus on their performance on Google Analytics with Plecto's integration solution. Help them improve their activity and performance by making your Google Analytics data visible on screens around the office. Monitor real-time performance to recognize each team member's efforts by celebrating their individual achievements.
By always making your Google Analytics data accessible to your team on TV dashboards around the office, you create a powerful tool for your marketing department to perform better. A Google Analytics dashboard gives everyone an overview of how your campaigns are doing, no matter if it is on Campaign-, Ad group- or ad level. This way you get a clear visualization of your goals, regardless if its clicks, impressions, spend, CPC, CTR, conversions, or any other key performer indicators.
Build a fully customizable Google Analytics dashboard for your marketing needs with a Plecto Dashboard, and add value to your Google Analytics data with meaningful visualizations. Display your advertisement data on a wide variety of widgets, including graphs, speed-o-meters, tables and use conditional colors to easily identify progress towards your goal. Make use of Plecto's unique gamification features by creating leaderboards that spark motivation amongst your team. Set up custom notifications that trigger every time an employee achieves a goal like reaching a new milestone.
Take your Google Analytics dashboard to the next level, and combine Google Analytics data with services like Google Ads and Salesforce to build dashboards that show how much you spend on each order. With Plecto's integration to Google Analytics, the options are endless. You are able to create, edit, iterate and display Google Analytics dashboards focused on marketing and customers acquired. You can display your Google Analytics dashboards on TV screens across your office, on your computer or access them from your device thanks to our iOS and Android app.
What types of data can you import from Google Analytics?
Report Data
Our Google Analytics integration gives you the opportunity to sort your data into two different dimensions, so you only have to see the important things. Every dataset from Google Analytics is made up of dimensions and metrics. Dimensions are attributes of your data. For example, the dimension City indicates the city, for example, "Copenhagen" or "Stockholm", from which a session originates.

Time dimensions:
Hour, Day, Month and Year

Secondary dimensions:
Campaign, Source Medium, Product Name, Country, Country and Region, and lastly Country, Region, and City.
Pre-built Google Analytics KPIs
Browse our extensive library of pre-built Google Analytics KPIs or customize and create your own.
Updated amount of users that have visited the website in a certain period of time.
Amount of times that a page has been viewed or refreshed during a specific period of time.
The group of interactions an individual visitor has with the different content on your website. Don't see the KPI you are looking for?
Build your own KPIs to use for custom widgets with our easy-to-use formula editor.
"We're saving at least 8 hours a day just on team leaders not having to organize and gather data manually. On top of that, if we look at all the data we're now visualizing—including monthly and yearly overviews—Plecto saves us a full-time employee every month!" Johan Hilding CEO and Co-Founder, Förebygg
Read more
How it works
1. Connect your data sources
One-click real-time integration with our dashboards to the most popular CRM, support and other business systems.
See our integrations
2. Build dashboards
Use our prebuilt KPI dashboards or customize your own by using formulas to calculate more advanced metrics.
Learn more about our dashboards
3. Boost team performance
Share real-time insights with your team and boost performance by 20% with visualizing data on dashboards.
Read our customer stories
Boost performance with real-time insights
Plecto is a data visualization software that helps you motivate your employees to reach new limits and stay on top of your business.

Start 14-day free trial Book demo
Get started in minutes. No credit card required.