Challenge: Trendday employees were ill-informed about business performance
Trendday is a booming online women's clothing store started by Camilla Louise Krøyer and Kasper Bondegaard Pedersen. They began operating in 2015 and have experienced rapid growth over the past three years. They now have 13 members of staff working out of their office in Copenhagen. 
Last month, Kasper asked one of his employees what she expected the company's revenue to be for 2018. She responded with a figure that was way off - in fact, the figure she gave was actually their revenue just over Black Friday weekend. 
It was at this point that Kasper and his co-founder Camilla realised Trendday had a transparency problem. Kasper says that he felt that "Camilla and I hadn't been the leaders we thought we were".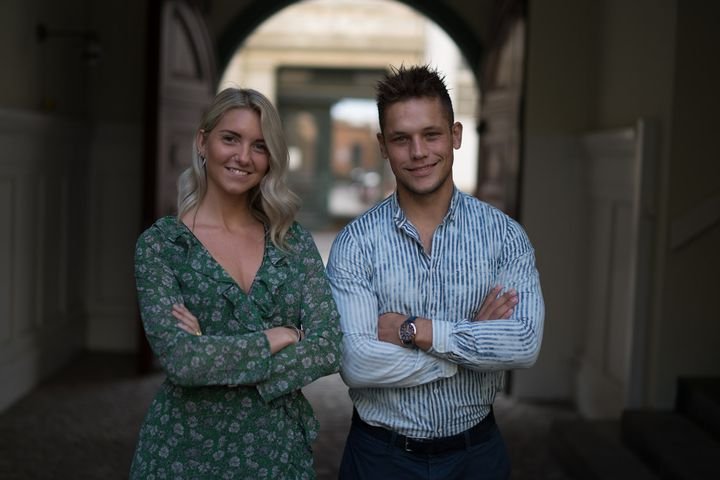 Solution: E-commerce dashboards on TV screens in Trendday's office
Kasper and Camilla decided that they needed to find a way to ensure all employees were informed about what was happening in Trendday and where the company was heading.
They found Plecto and decided it was a perfect solution to the transparency problems they were facing.
Trendday uses data from both Google Analytics and Shopify, both of which Plecto integrate with. Using a Plecto dashboard is the perfect way to seamlessly combine data from both sources on one easy to manage e-commerce dashboard.
Trendday also uses Plecto notifications to alert staff when an order comes in. 
They play a custom sound and show a graphic on their dashboards which Kasper says is a great feature as it excites his staff. 
For an e-commerce site, an order could become a normalised event, but by adding a notification to this action, it draws more attention to it and makes it a little less 'ordinary'.
"Our employees get an idea of where we will take the company and they can see a growth in the company's KPIs and that makes them motivated for working harder and getting results."
Results: Increased transparency, engagement and motivation at Trendday
Trendday employees now have goals to work towards and they are aware of management's ambitions thanks to their newly visualised KPIs on their e-commerce dashboard. 
Seeing the company's growth on a dashboard makes the staff more motivated and engaged to work harder and get even better results.
Management feels that they are serving their employees better as there is a higher level of transparency. Kasper feels that he and Camilla are now more "hands-on" with their employees, which he thinks is really important.